Editor's note: Melissa Chiu is the director of the Asia Society Museum in New York.
New York (CNN) -- Art and politics are entangled in China. Two recent events in Beijing show just how much: the reopening of the National Museum and the detention of the outspoken artist Ai Weiwei.
The renovated museum's inaugural displays avoid the less palatable aspects of history under the Communist Party, including the disastrous famines of the Great Leap Forward that cost millions of lives in the 1950s and '60s. There's only a minute reference to the violent and destructive Cultural Revolution of the '60s and '70s, and none at all to the bloody 1989 pro-democracy protests of Tiananmen Square, where the museum stands.
Such omissions are no surprise. Artists in China have long been aware of these and other no-go subjects. They know that if they want to show their work in state-run museums, they must conform to an unspoken "no politics, no sex and no violence" rule.
In the early 1990s, many artists tried to get around this rule by showing their work at their studios and private galleries. Even so, exhibitions were sometimes closed by authorities and artists rounded up. Performance artists in Beijing's East Village were especially vulnerable in 1994. One of the most celebrated, Ma Liuming, was arrested after security forces broke up a performance.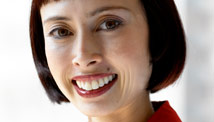 Melissa Chiu
Recently, there has been a relaxation of sorts. During the past five years, gallery districts have flourished in cities across the country, a collector class has grown in line with the boom in the economy and even state-run museums have let down their guard to show more contemporary works.
Read more at CNN